Cullen Coughlin finds a clear path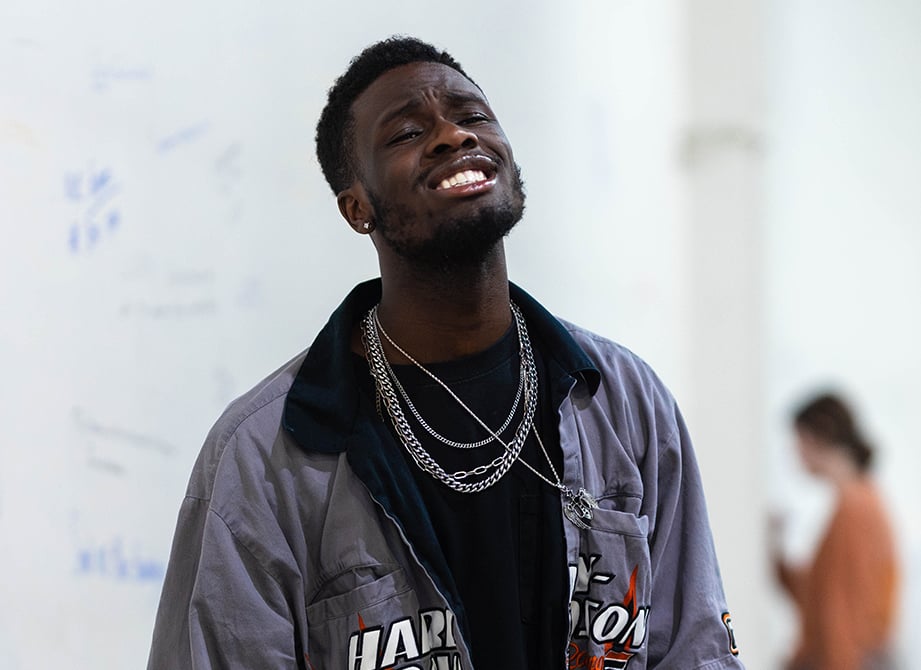 "As far as what God has done for me, He has shown me that I don't need to do it alone." remarked Cullen Coughlin, a Pulse 100 leader and Pulse Intern alum.
The impact of Pulse 100 and the Pulse Internship on Cullen has been transformative in his life. The profound community, mentorship, and evangelism training he received lit a fire for Jesus and sharing his faith. Despite the fact that Cullen grew up in a Christian household, he was still unsure of how to walk with the Lord in a way that was deep and relational. So, having only fully given his life to Christ months before he entered the Pulse Internship he was bolstered in his faith.
After growing in his walk with Jesus through mentorship in the internship, he knew that the Pulse 100 program was the next step. There was a buzz of expectation and excitement around Pulse 100 because everyone around him was talking about how incredible their experience was.
Cullen was prayerfully considering joining Pulse 100 after the internship he realized that he felt drawn to the program and what it had to offer. "I really felt the Lord was pushing me to. People were talking about how much you grow in evangelism and that kind of stuff. So for me, it was honestly the Lord because I was in a moment of 'Oh, I don't want to add another thing this year', but in hindsight it was amazing and I'm happy I did it." Cullen felt that joining Pulse 100 was a work of the Lord in his faith journey.
Throughout the course of Pulse 100, community and robust mentorship were by far the most impactful aspects of the 12 month program for Cullen. He was continually amazed by the care his mentor had for him. "I could get lunch with my mentor, sit down with him, talk and be able to open up to him. It was really cool to work through life with a mentor that was invested in that kind of stuff." Cullen experienced mentorship through the Pulse 100 program that was intimate and life changing.
God did not stop working at the wonderful mentorship of Pulse 100, but also moved through the incredible community Pulse 100 program provides. God showed Cullen that Christian community is multifaceted. Cullen learned he needed mentors above him, peers beside him, and those he was discipling in the faith. "God showed me that I don't need to do it alone. Your community doesn't always need to just be your peers." Cullen saw that the Christian is not meant to do life alone, but with other believers.
For Cullen, Pulse 100 and the Pulse internship were integral in learning to walk with Jesus. "So really Pulse 100 and the internship kick started my faith and lit a fire."